Stima is a French-Kenyan company founded in 2020 with the objective of creating the energy infrastructure solution to enable the 15 million moto-taxi riders in Sub-Saharan Africa to switch to electric motorbikes.
Our action is driven by the socio-economic impact of providing a more cost-effective mobility solution to moto-taxi riders and by the imperative of making our cities more sustainable.
We are proud to offer one of the safest, most powerful electric bikes in the African market. After more than 4 years of R&D, our strategic partner OneElectric has helped us to deliver a revolution in performance, durability and comfort for riders and passengers.
Building the technology suite of battery swapping tailored for Africa
As a technology company, Stima focuses on building the integrated technology of battery swapping tailored for African moto-taxis.
The deployment of our battery swapping network lifts the barriers of range anxiety and long charging times.
Leveraging technology, data and smart asset financing, we open the way to a sustainable and scalable transition to electric mobility in Africa. 
Battery-as-a-Service model
By separating the battery cost from the motorbike and offer a 'pay-as-you-go' service, we enable moto-taxi riders to affordable high-end electric motorcycles without bearing the high up-front cost of batteries. By doing so, we are also able to provide the market with a guarantee of long lifetime, high-safety and well-maintained batteries.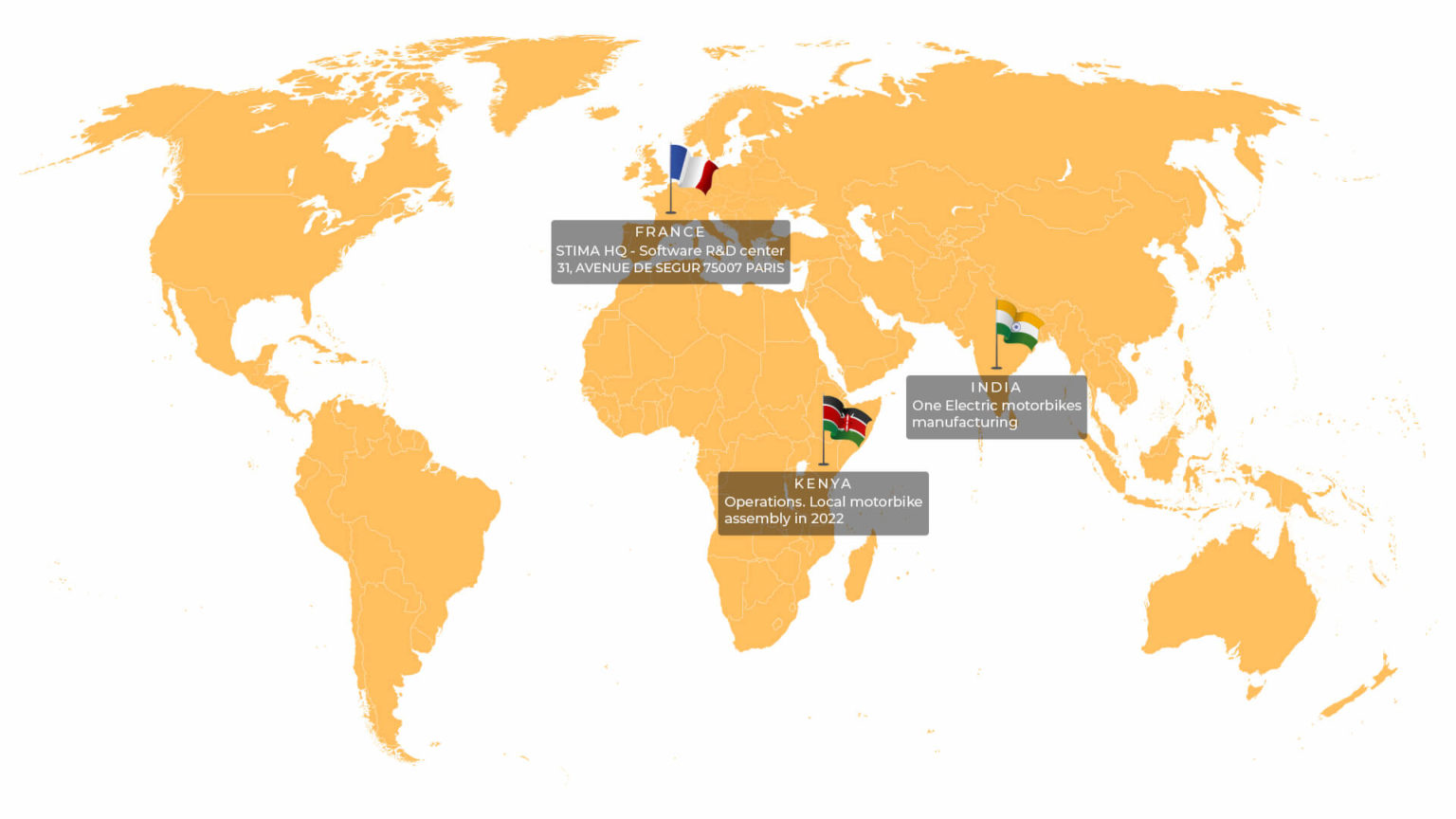 Want to enquire about our product, register for a motorcycle trial or partner with STIMA on our developments ?