STIMA, a battery swapping technology company targeting the deployment of convenient battery swapping infrastructure for electric motorcycles at scale, and One Electric, India's leading electric motorcycle manufacturer, have announced their partnership to deploy 3,000 rechargeable electric motorcycles in Kenya.Thereafter, the joint venture will expand to other African countries.
The partnership combines One Electric's high-performing and premium electric motorcycles with STIMA's instant recharge infrastructure (battery swapping) that can be deployed at a large scale. One Electric has already supplied an initial 30 motorcycles that will be deployed in the Kenyan market in the coming weeks.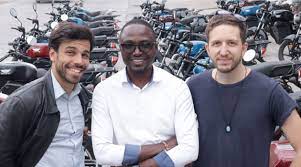 With STIMA's battery swapping stations in Nairobi, the company removes three main barriers for the adoption of electric motorcycles: high upfront battery costs, long charging times, and range anxiety.
The motorcycle sector is now the biggest vehicle segment in Kenya. The number of motorcycles registered in 2021 was more than 1.5 times the number of motorcycles registered in 2018.